Engagement Session - What to Wear
Great, your engagement session is booked - now what to wear? It can be overwhelming for some people but it's important for the overall outcome of your photos. I'll work with you on matching your outfit choices to the location style so that the "vibe" is synced up. I actually really enjoy doing this because the aesthetics of a photo session are super important to my style of photography and hopefully that's the reason you booked me.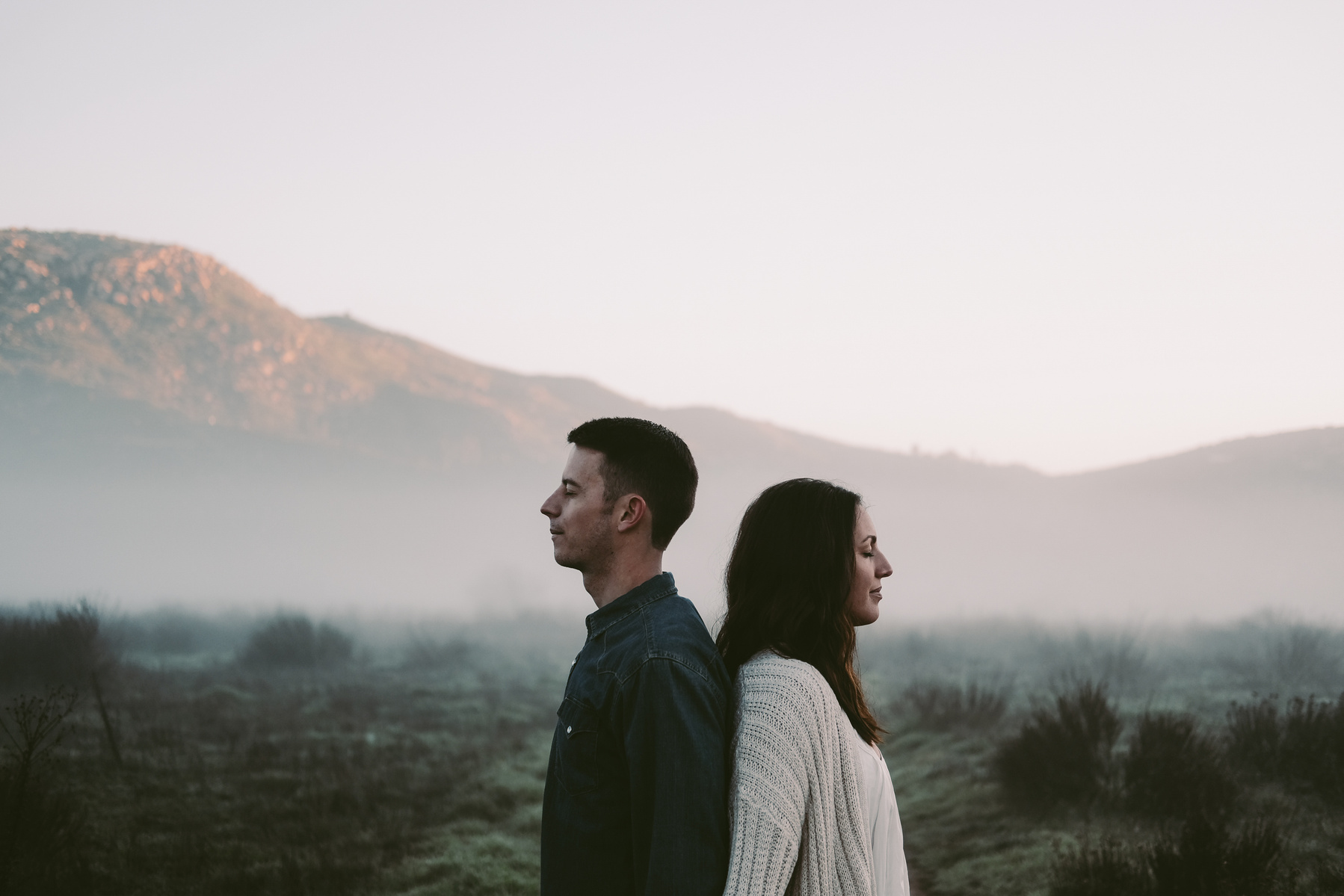 Here's some outfit tips to make your photo session look amazing!

If you feel uncomfortable you will look uncomfortable. Listen, we all want to look our best in front of the camera but looking your best doesn't mean looking like a mock-up version of yourself. During your session I'll ask you to walk, sit, hug (I promise you won't climb a tree - that's dumb). Point is - you will be moving so dress yourself with that in mind. If your clothes are distracting you then your true personality won't be displayed.
Stay within your style! If you are a jeans and t-shirt kind of person then please don't show up in a skirt. Go buy a brand new dark top or tee and dress it up with a cool necklace or other jewelry. That's a good look. Guys - if you're a hoodie and flannel guy please don't show up in a dress shirt and sweater. Throw on a flannel and a pair of boots. Remember to match the style of your partner or family members.
Looking "nice" is not the goal. This may sound odd but, look, the goal of your session is not to impress people you know by having a golden smile and an amazing outfit. The path that leads to amazing photos is dressing comfortably, dressing like yourself so that your personality will show. THAT is how you will be happy with your photos.
At the end of the day, your outfit selection will vary depending on your location. When you book a session with me, we'll select a location together and then style everything around that location. Some of my clients prefer a "fancier look" and dressing-up like they are going on a fancy date works perfectly because of an urban or downtown location. Other couples prefer a laid-back vibe so throwing on a flannel or cool boots works perfectly for an outdoor, earthy feel.
I'll be involved during the process so we can create something amazing with each other's help.
Other Tips!
Buy something new.
Dress in the same color palette as your partner/family but not exact color.
Avoid intense patterns or extremely bright colors
Guys - get a haircut so your confidence is up
Ladies - consider a manicure. Feels nice and looks great.